Holiday 2019 Schedule
The holidays are almost upon us! As is customary, Camera Traders will be taking a short break to clean up, take inventory, and make sure we're refreshed and ready to serve you in the new year. Consequently: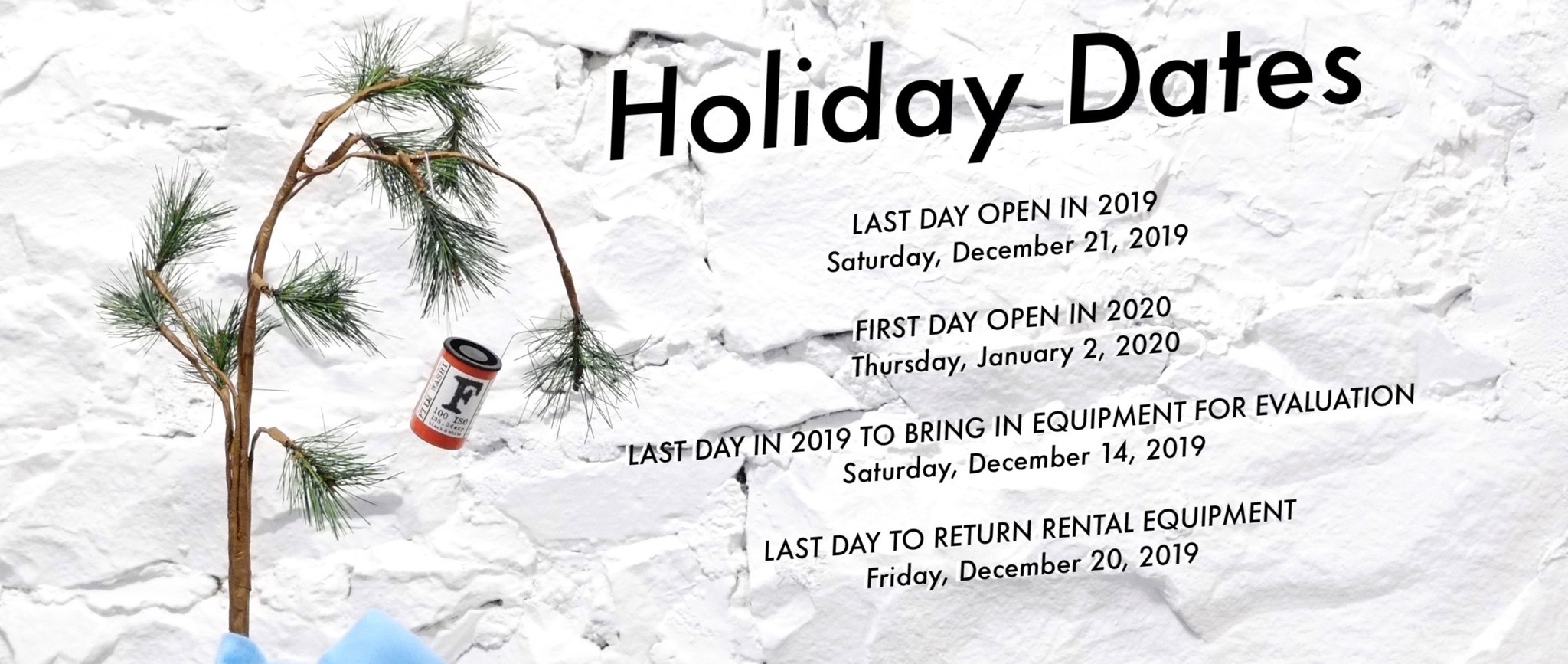 We will be CLOSED at end of day Saturday, December 21, 2019
We will REOPEN on Thursday, January 2, 2020
You'll also want to note the following very important dates:
LAST DAY IN 2019 TO BRING IN EQUIPMENT FOR EVALUATION: Saturday, December 14, 2019
We will resume accepting equipment when we re-open in January 2020.
LAST DAY TO RETURN RENTAL EQUIPMENT: Friday, December 20, 2019
Sorry, no rentals over the break. All equipment must be returned by this date.